Bird Photography by Bob Gress, Judd Patterson, and David Seibel
---
| Back to Articles |
BirdsInFocus Reaches 1,000 Species
On March 9, 2013, while standing in a snowy northern forest, we reached the significant milestone of 1,000 bird species photographed with these images of the Boreal Chickadee. This species had eluded previous attempt by each of us individually, but on this trip to Minnesota we combined forces and captured several portraits in the Sax-Zim Bog northwest of Duluth. As a bonus, we also added Hoary Redpoll to the website as well as new images of Great Gray Owl and Boreal Owl, along with several more common northern species.
In celebration of our latest milestone, we thought it would also be fun to look back on the stepping stones that led BirdsInFocus to this point.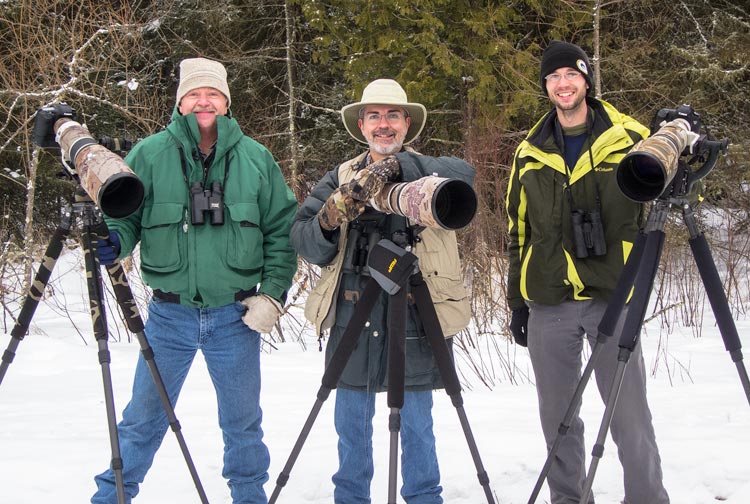 Bob Gress (left), David Seibel (middle), and Judd Patterson (right) after photographing the Boreal Chickadee
| Back to Articles |
---
About Us | Publications | Favorites | What's New | | Contact |

|

Copyright Notice: All photographs on this site are protected by United States and international copyright laws. Photographs are not to be printed or otherwise published without permission.